People are living longer—much longer—than previous generations; the nation's 76 million baby boomers have been given an unprecedented gift of time. But more importantly, our universal philosophy on aging has changed dramatically in just one generation.
Fifty Upstate seeks to address this new longevity and attitude regarding positive-aging.   We support, champion and enhance life for those 50 and older. Our unique collaboration provides innovative programs and services for 50+ adults in Spartanburg County.
We assure that our participants, through their interaction with our centers and programs, access needed services, remain active and involved and experience the highest quality of life.
We influence the delivery of services for older adults and caregivers by educating the public about their needs and the value they bring to our community.
Why is 50 a critical age? 50 is the age at which many of us start to think about what life will be like after our career is over and our kids have grown. Retirement may be years away and the kids may still live at home, but we start to wonder what life will be like without those obligations.
Fifty Upstate –  your partner in aging well!
88,087
Miles of complimentary transportation to and from our centers
1,610
Shelf meals when our centers were closed due to inclement weather/holidays
Our collaborative programming impacted 253 people in our community, who received a hot home-delivered meal; and 439 who enjoyed a nutritious hot meal while socializing with their peers.
Safe Seniors Environmental Program
Spartanburg County residents, ages 60 and over, with limited financial and physical ability and no able-bodied person residing in their singe-family home, are eligible for free lawn care services, Funding is provided by a grant from the Appalachian Council of Governments Area Agency on Aging.  Please contact 864.560.6402 for more information or to request service.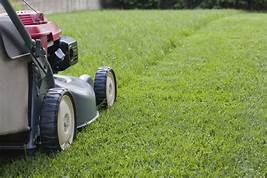 ROUND TRIP
"Round Trip" will provide free transportation to medical/health facilities for adults age 50-59 in Spartanburg Co. who are physically and/or financially unable to obtain transportation. Fifty Upstate will partner with Spartanburg Regional Transportation and Out and About Transportation.
"Round Trip" drivers will build trust, develop friendships and provide an extra level of comfort with the client as they transport them to medical/dental appointments, outpatient surgeries and dialysis treatments.
Medical providers are required to schedule transportation services. Please contact Fifty Upstate @ 864.560.6402.
Funding is provided by a generous grant from Spartanburg Regional Foundation.
Did You Know?
Adults 50+ represent 76 million people, 28% of the total U.S. population.